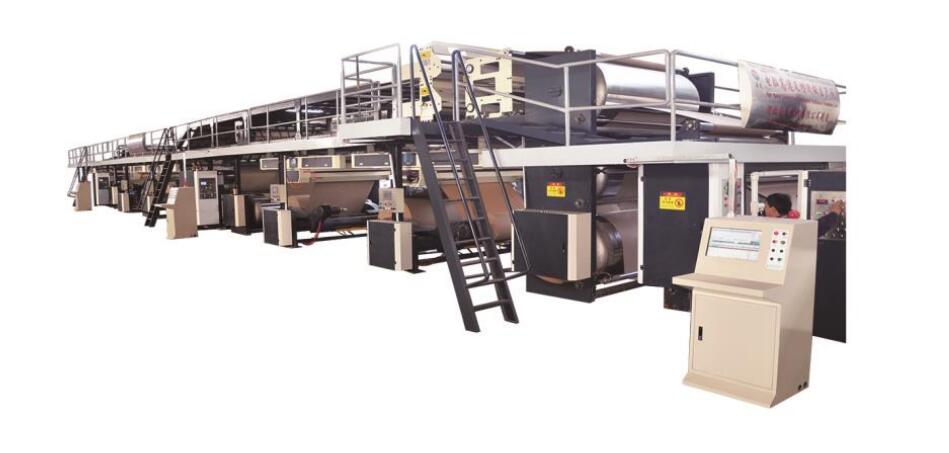 Structural Features:
1. The single side corrugated cardboard fabricated by single facer shall be transmitted to the tension brake or the suction brake for being used by the next overbridge transmission system by conveyor belt.
2. This machine adopts the suction straining system, applies 3kw high-voltage centrifugal variable-frequency blower to vacuum adsorbing and straining the cardboard and makes electro motion corrections of deflection to ensure the cardboard stuck firmly and level off.
3. The paper collecting part adopts sync independent variable-frequency driver and single facer, which transmits the single side corrugated cardboard fabricated by all single facers to the overbridge, keeps certain storing quantity there to make up for the varying speeds of production line and then sends them to the multi-roller pre-heater for pre-heating as well as to the glue machine and double facer for gluing and shaping.
4. This machine is equipped with paper feeding stand, which adopts dual transmission slope device. The stacking speed is a little low, able to form waveform overlaps and reach the purpose of storing corrugated cardboards of single facer.