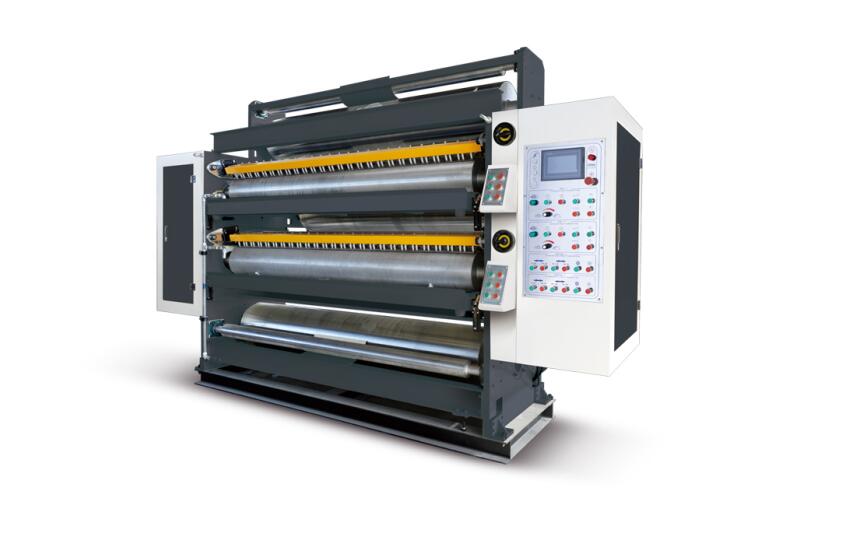 Technical paramter
1. Pre-heating roller: Φ320mm, exactly milled and chrome plated
2. Paper leading roller: Φ136mm, exactly milled and chrome plated
3. Glue roller: Φ270mm, exactly milled and chrome plated
4. Glue-evening roller: Φ130mm, exactly milled and chrome plated
Structure feature
1. Touch screen and PLC glue controller are optional for use.
2. The variable-frequency motor is adopted for independent drive and variable frequency control
3. The sync belt is adopted for more stable driving, without noise and vibration.
4. The surface of glue roller is treated with special mesh nicking and chrome-plating and the surface of glue scraping roller and ballast roller is treated with chrome-plating after exactly milling.
5. This machine adopts the dual paper pressing roller system and pneumatic operation, convenient and flexible.Touch bar is optional for use.
6. Auto-cyc glue feeding can prevent the glue from depositing.
7. The pre-heating system is matched for glue gelation increasing with firm binding at high speed.