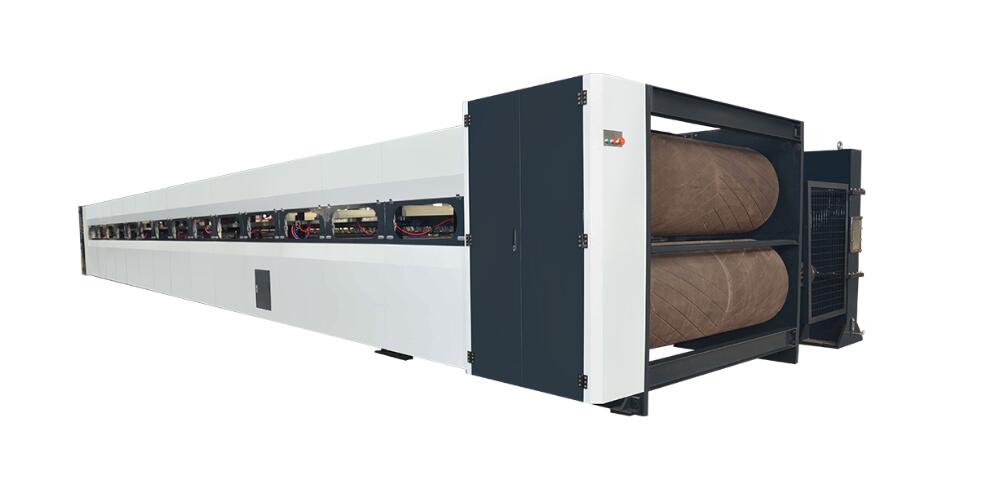 Structure feature
1. This whole machine adopts high intensity wide channel steel structure, firm、stable、beautiful and suitable to high-speed run.
2. Hot plates are professionally fabricated, conforming to the national safety standard of pressure vessel.The inner S-shape air flow structure improve the utilization ratio of steam. Multi steel bars welded keep the hot plate non-deforming forever.
3. The heating section and cold section adopts intensive roller pressing structure to make sure the cardboard sticked firmly and shaped smoothly.
4. The steam pipeline inlet and outlet are S-shaped to keep hot plates temperature steady and balance.
5. The parts of hot plates separately control the temperature, suitable to the adjustment of trolley speed.(or chose to figure show the temperature)
6. The heavy roller of heating part adopts entirely hydraulic lifting-up, up-down steady, safe and reliable.
7. The driving part adopts big diameter netted wearable rubber, able to reduce the possibility of belt skidding and improve the operation stability of equipment.
8. This machine adopts independent reducer casing driving and closed oil bath gear transmission, making little noise.